Any one who knows me knows I am kind of a non-profit junkie. There isn't anything inherently wrong with making money but in the "land of plenty", more than 15 percent of Americans (46 million) live below the poverty line. Much of America's hardship and suffering is virtually invisible. And poverty alone does not explain the underfunded programs whose mission is to fill the gap between the haves and the have nots. After working with large established non-profits early in my career, I wanted to help launch grass roots community charities.
The Rosedale Ride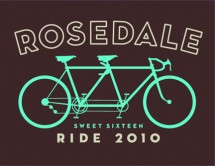 In 1994, I was the president of Austin's Violet Crown Sports Association (a bicycle racing club) when one of our members named Kenny Lloyd asked at a meeting if anyone might help him organize an event to help raise money for his daughter's school for children with multiple disabilities. I volunteered and for close to two decades my company has developed the promotional materials for the Rosedale Ride, the annual fundraiser for the Rosedale School. The Rosedale School is the only Austin Independent School District School for children with multiple handicaps. I was a founding (and still current) board member when the 501C3 Rosedale Foundation  was created. The annual funds raised by the Rosedale Ride under the auspices of the Rosedale Foundation have helped the school with the unique needs of profoundly handicapped children for nineteen years.
The Harvest Classic European & Vintage Motorcycle Rally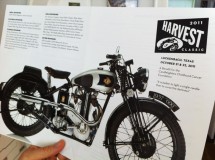 After my friend Russell Duke lost his four-year-old daughter to cancer, he started a charity to honor her memory. I feel so privileged to have been a part of that effort from the beginning. This Fall, we will be celebrating the 1oth anniversary of the Harvest Classic European & Vintage Motorcycle Rally. The Harvest Classic raises money for Candlelighters, the childhood cancer support group which helped Russell's family through the ordeal of losing a child to cancer.